PIC Insurance Brokers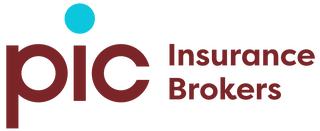 15 Accent Drive
Bldg 3 L1 Grd Units 10 - 12
East Tamaki
Contact: Steven Botica,
Financial Controller
Phone: 09 274 5751
SEND MESSAGE
VISIT WEBSITE

Who is PIC Insurance Brokers?
PIC Insurance Brokers is one of the largest independent Insurance Brokers in New Zealand. PIC is proudly 100% NZ owned and operated. While other brokers have changed to foreign ownership, PIC has continued to strengthen our ties with the local businesses and communities we serve. This has been achieved by re-investing profits, expanding our branch network and community sponsorship.

Why are we different?
Our business proposition is different to other brokerages.
We adopt a consultative approach to finding solutions for our clients without the hard sell.
We have experienced brokers providing solutions for commerial, domestic, marine, personal risk and employee benefits, thus are able to provide a one stop solution.
All our brokers are salaried not commissioned.

Areas of expertise
We offer all types of insurances including: Commercial, Domestic, Marine, Travel, Life, Health and also Employee Benefits.

Business Benefits from Employee Benefits:
Effective recruitment tool.
Differentiates your company in the marketplace as an "Employer of Choice."
Can be used as a powerful salary negotian tool. Its perceived value is much higher than its actual cost.
Drives improved productivity because health insurance keeps your workforce healthier through early intervention.