Cool Breeze Rentals

32 Barmac Place
Unit 2
East Tamaki
Contact: Andrew Hunter ,
Branch Manager
Phone: 0508 885 188
SEND MESSAGE
VISIT WEBSITE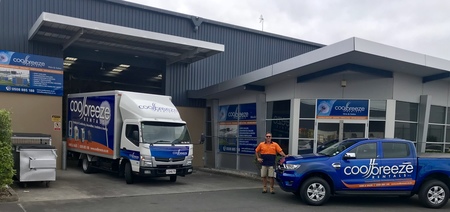 Cool Breeze Rentals New Zealand is open for business from our East Tamaki Office and are
pleased to introduce our Services and Products available to the Greater East Tamaki
Business Association (GETBA) Members.

We have been operating in Australia for 17 years with offices in Melbourne, Sydney,
Brisbane, Adelaide and Perth, currently servicing a range of segments including HVAC,
Mechanical Services, Flood Restoration and Major Events. We provide the delivery and installation of Portable Air Conditioning, Mobile Evaporative Coolers, Dehumidifiers, Ventilation and Heating equipment for hire and sale into;

• Factories
• Warehouses
• Offices
• Computer Rooms
• Aged and Health Care
• Universities and Education Facilities
• Events, Parties and more……

As part of our introduction to the New Zealand Market, we are currently holding a Pre-
Summer Sale on both new and used equipment held at our East Tamaki Warehouse. To
learn more about our products and services please contact the Cool Breeze team on 0508
885 188 or sales@coolbreeze.co.nz for our current Product Catalogues and Hire Pricing.